Solo Show
Museo Malle, Dronero, Italy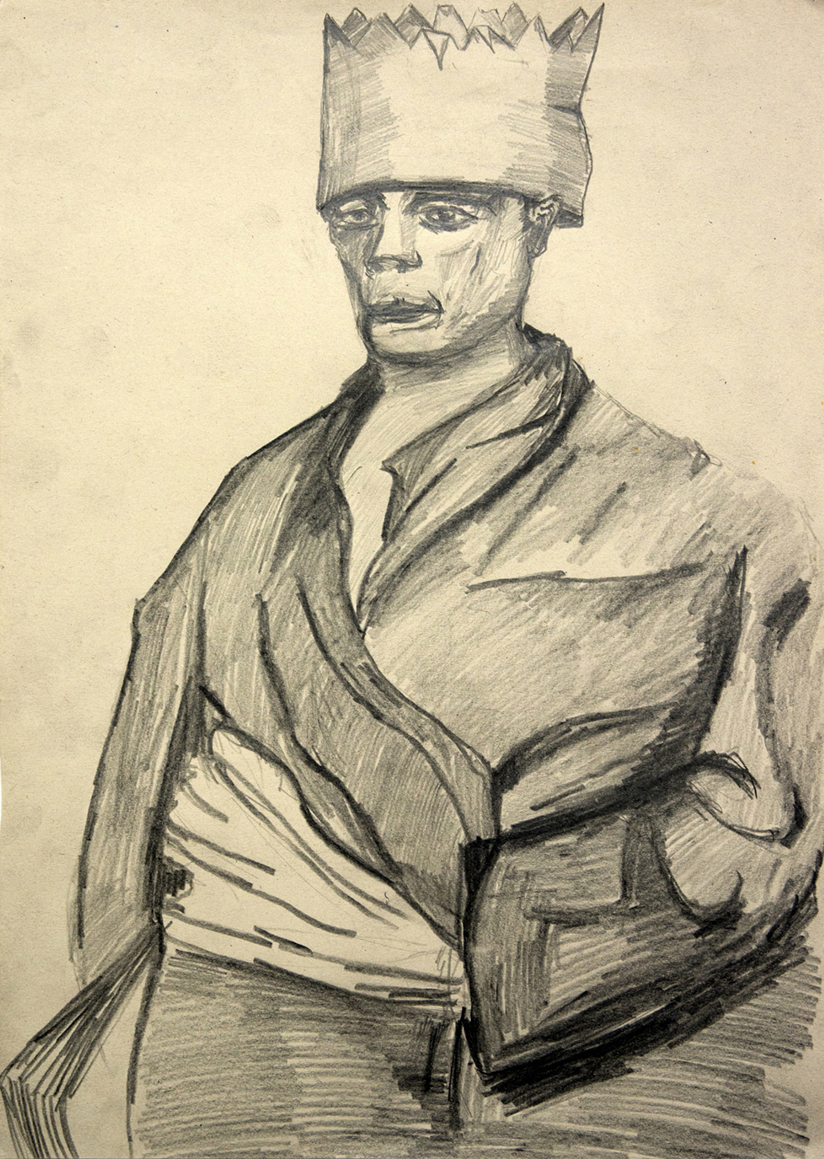 The work on show at the Museo Luigi Mallé arose from a two-week residency I took in Turin, Genoa and Piedmont in November 2016.

During this residency I found myself pre-occupied with images of power - inherited, seized, unearned - in the painting collections of the cities I visited.

Pictures of heroes, despots and haughty monarchs, of killers, maniacs and fools provided the source material for a new series of paintings on paper I made on my return to London. My work here is suggestive of historical narrative and points towards some kind of drama taking place in a half imagined, half-remembered past. A parlour drama played first as historical farce and then as tragedy. A rabble is gathered; Lords, Ladies, Officers, Soldiers, Sailors, Messengers, Ambassadors and other Attendants circulate and gossip.

In an upstairs room, at the top of a wide, dilapidated staircase a king waits, surrounded by his closest advisors. His concerns weigh heavily upon him he is cloaked in immense power, though hardly yet a boy he feels aged, his barely understood responsibilities forcing him downwards. He waits in his parlour, watchful and distrusting all around him as autumn turns to winter and snow filled clouds cloak the mountains beyond.