All That's Left is the Procedure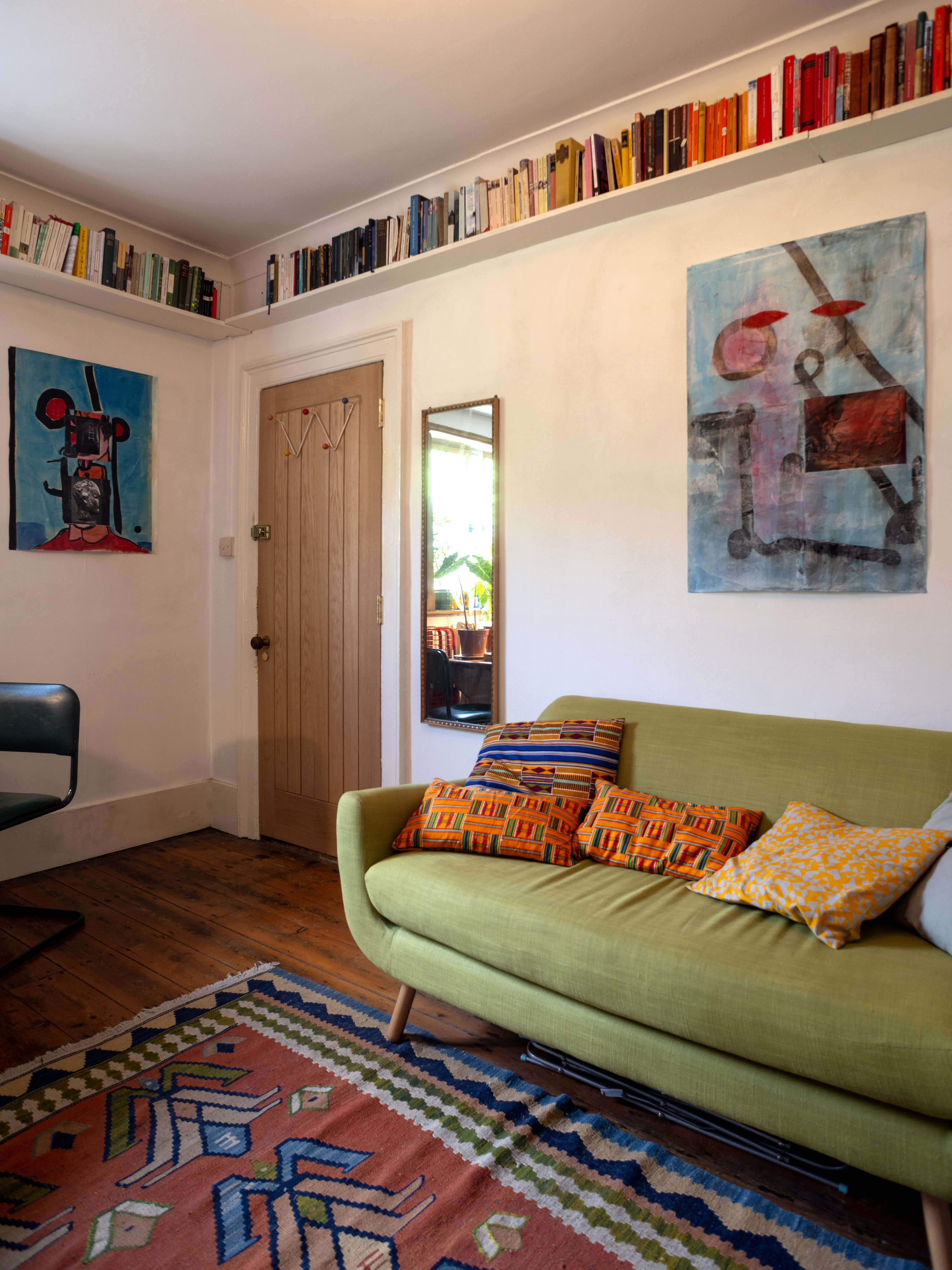 All That's Left Is The Procedure
19 – 27 May 2019
'The weird and the eerie has [...] to do with a fascination for the outside, for that which lies beyond standard perception, cognition and experience.'
1
It is with great pleasure that the Art Licks Project Space opens with an exhibition of new work from Alexander Page. I interviewed Al for Art Licks magazine issue 19 when he was studying at the Slade School, and it is a real delight to see how he has developed the materials and ideas around his work, presented in this exhibition.
Graduating from the Slade in 2016, Alexander has focused almost exclusively on drawing and painting; but before this his practice was centered around photography. This exhibition is a chance to debut work that brings these two interrelated but materially divergent strands of his practice together.
The works in this exhibition present a blurring of time, place, and agency that makes for an eerie narrative between reality and the unknown: a world that is familiar in landscape but touched with the strange, where identity is unclear and explanations withheld. A deep sense of melancholia, of loss and desire, is concealed within the surfaces. We are observers, allowed to catch glimpses, viewing the inside from the outside.
Layers of culture and history slip through the works, sitting at the edges of many genres, as references to Hollywood B-Movies, comics, artist's moving image and English rural horror all gently interweave. But the order of things is scrambled and the structure of time collapsed; narratives overlap and loop, leaving gaps and no sense where time begins and where it ends.
Intent is unknown and this absence of agency removes us from the natural world.
– Text by Holly Willats
1
Mark Fisher,
The Weird And The Eerie
, p8. Repeater Books, 2016.
With thanks to all who have supported the exhibition and opening of ALPS: Miriam Austin, Luke Burton, Maud Craigie, The Margherita and Mario Crema Collection, Hales Gallery, Charlie Littlewood, Jonathan and Hannah Ray, SSEA, David Stupple, Stephen and Stephanie Willats
ALPS: This is the inaugural exhibition for the new Art Licks Project Space (ALPS), curated by Art Licks' director, Holly Willats. ALPS focuses on providing a supportive structure in which artists feel comfortable to test out new avenues and interests in their practices; providing support, critique, and a community that will be invaluable when taking the work forward beyond the show. The first group of exhibitions in 2019 will explore ideas of fiction, myth, and the narrator.
alps.cargo.site